Aadhar Card Bank Transaction:
Recently National Payments Corporation of India (NPCI) and Unique Identification Authority (UIDAI) have come up with Aadhaar Based Remittance System (ABRS). This service will be available only to those who have Aadhaar card. Aadhaar Enabled Payment System or AePS is an online money transfer system operated by banks. After Aadhaar verification, 6 types of bank based transactions will be available through AePS. Customers who have a valid Aadhaar card can make money transactions through any bank.
List of Banking Services Available by AePS:
1. Cash Deposit.
2. Cash withdrawal procedure.
3. Benefits of knowing the balance.
4. Procedure for obtaining mini statement.
5. Facility to transfer cash funds from Aadhaar to Aadhaar number.
6. Mechanism of authentication.
7. Procedure for BHIM Aadhaar.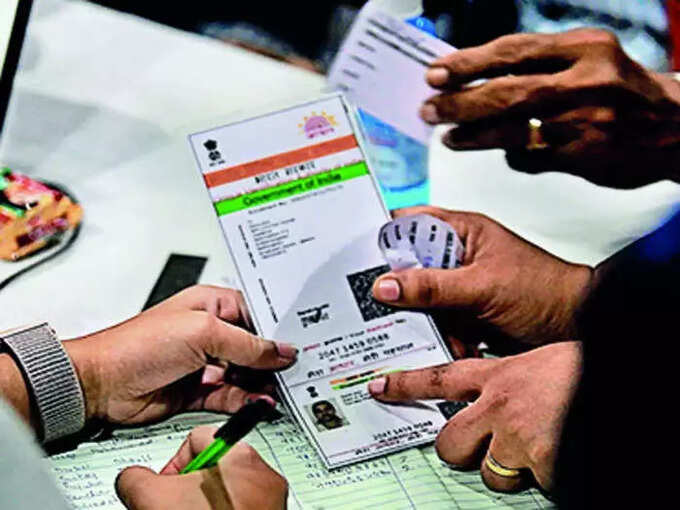 Other services provided by AePS:
1. eKYC
2. System of identification by finger.
3. Demo credentials.
4. Tokenization.
6. Aadhaar seeding status.
Simple procedure to transfer money using Aadhaar Enabled Payment System (AePs):
Contact your local bank branch. Then enter your Aadhaar number in the PoS machine. Then select the transaction type. Enter the amount you want to exchange for the transaction. You will need to provide biometrics to confirm payment. You will also receive a receipt after your transaction is successful in this process.
Aadhaar card holders do not need to remember multiple details to initiate financial transactions while using Aadhaar based remittance system. Only Aadhaar card number should be remembered. As a result, all your banking needs will be solved very easily. Aadhaar based remittance system will also be used to provide various government benefits in the future.
Some information about Aadhaar card
Aadhaar is a 12-digit unique identification number that can be easily obtained voluntarily by Indian citizens and resident foreign nationals. All data in Aadhaar is collected by the Unique Identification Authority of India (UIDAI).