Adani Group:
Shares of Adani Group tumbled around the US financial research firm Hindenburg's report. Investors in Adani Group shares lost crores of rupees on Wednesday and Friday. LIC, the country's largest institutional investor, is also on the list of investors. LIC's total investment in Adani Group shares fell to Rs 62,621 crore on January 27. As on 24th 2023 this amount was Rs 81,268 crore. That is, LIC faced a loss of Rs 18,647 crore in two trading sessions.
According to information, LIC has investments in several other stocks of Adani Group including Adani Enterprises, Adani Green Energy, Adani Ports. Shares of these stocks fell from 19 percent to 27 percent in the last 2 trading sessions.
Adani Group stocks took a big hit in the stock market following a report by American firm Hindenburg Research. The Hindenburg Research report was largely negative on Adani Group companies. As a result, Adani's shares took a huge hit. However, Adani Group CFO Jugshinder Singh said in a statement that the report is completely baseless. Adani Group also alleged that this report was done deliberately. According to the organization, several wrong information has been given in that report. which has no basis.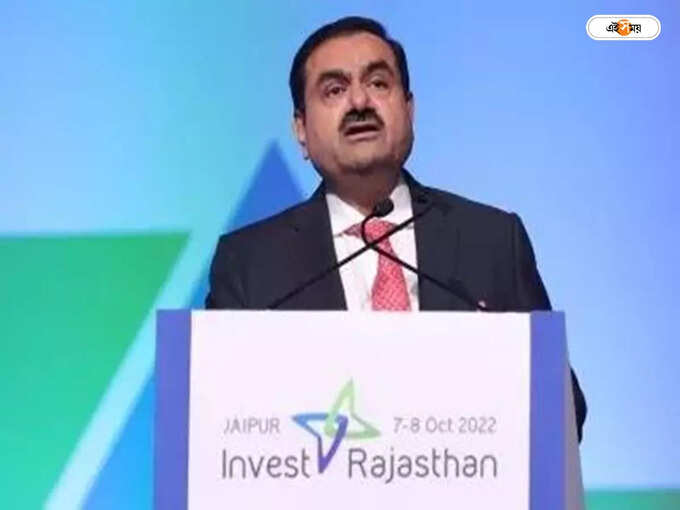 If seen in more detail, LIC's stake in Adani Total Gas has fallen by Rs 6,237 crore since January 24. 3,279 crore in the case of Adani Enterprises. 3,205 crore shares in Adani Port this fall. Besides, Adani Transmission also suffered a loss of Rs 3,036 crore. LIC has a loss of Rs 1,474 crore on Ambuja Cement, Rs 871 crore on Adani Green Energy.
How much money has the Adani group lost?

Adani Group has faced huge losses in the stock market. On January 27, the market capitalization of Adani Group's 10 companies listed on the stock market fell by around Rs 4 lakh crore. While Adani Group's market cap was Rs 19 lakh crore on January 24, it fell to Rs 15 lakh crore on January 27. It is learned that 88 questions were asked to the Adani Group in the Hindenburg Research report. Which gave a strong shock to the Adani empire.