Adani Group Stock:
Ever since the Hindenburg report came out, Gautam Adani has been involved in one trouble after another and his assets have plummeted. Adani Group indices hit the stock market. In the meantime, in view of the wide volatility in the shares of Adani Group, Global Investable Market Index MSCI has already said that they will review the free float of Adani Group, in which case the amount of freely tradable shares may decrease.
According to a subsequent update, MSCI said certain investors in Adani Group securities should no longer be considered free float. According to Global Index, the decision was taken after receiving feedback from various stakeholders regarding the eligibility and free float of securities under the Adani group. Adani Group's shares hit once again on Friday after this news came to the fore. Shares of Adani Enterprises fell as much as 15 percent.
Adani Enterprises fell 8 percent, Adani Total Gas fell 6.4 percent, Adani Transmission fell 5 percent, Adani Power fell 5 percent, and Adani Wilmar fell 3 percent. Besides, the share price of Adani Green Energy, ACC, NDTV, Ambuja Cement fell by 3, 2, 2.6, 0.3 percent respectively. On the other hand, shares of Adani Ports rose 0.5 percent.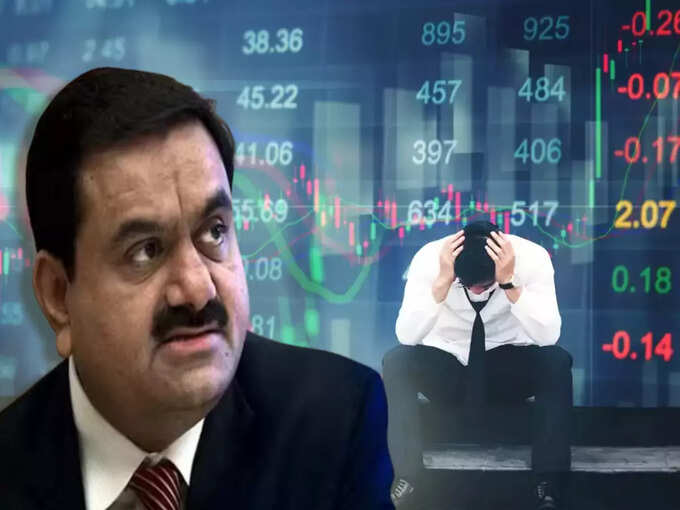 MSCI plans to change the free float of Adani Enterprises Limited, Adani Transmission Limited, Adani Total Gas Limited and ACC Limited. As reported, these new changes will be implemented from February 28. On the other hand, the free float of other companies will remain the same.
Where does the hazard begin?

On January 24, US financial research firm Hindenburg Report submitted a report against Adani Group. In that report, the company claimed that the Adani Group had rigged and inflated its share price. It is also claimed that the price of several Adani Group shares could fall by more than 80 percent. After that, there was panic among investors in Adani Group shares. Adani Group stocks fell on a selling spree in the market. As a result, the shares fell in the stock market. Adani's assets fell by around 50 percent.