Bank Strike:
Big news for bank customers. A 2-day bank strike has been called this month. So if a person has any banking related work, it should be looked into. Even though a 2-day bank strike has been called, there is a risk of disruption of bank services for a total of 4 days. From January 28 to January 31 there may be problems in bank work. Because the bank union has called a bank strike for 2 days.
Why is there a risk of 4 days of service disruption?

January 28 is the fourth Saturday of the month, so banks are already closed on that day. The next day is Sunday, January 29. Banks will remain closed throughout the country on that day as well. On the other hand, a bank strike has been called on January 30 and 31. As a result, customers may face problems during those 4 days.
CH Venkatachalam, an official of the All India Bank Employees' Association, said that the two-day strike was decided at a meeting of the United Forum. He said that the demand of the banking union is to increase the working day of the bank to 5 days instead of 6 days. Besides, the bank unions claim that a decision has to be taken in the field of pension as well. Besides, it has been demanded that the salary of the bank employees should be increased, along with the cancellation of NPS.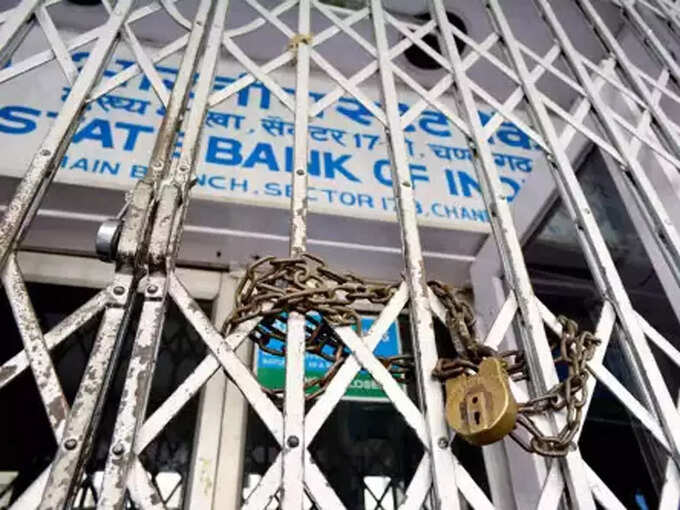 The strike may cause 4 days of customer problems

Banks are closed on Saturdays and Sundays. Then there is the bank strike on Monday and Tuesday. The strike may disrupt bank services for a total of 4 days due to bank closure on Saturday and Sunday. If there is such a strike after Saturday, Sunday, there will undoubtedly be problems for the customers. Cash shortages can occur especially in large number of ATMs. At the same time, customers may face problems in check clearance. That is why customers are advised to complete all bank related work before the end of the month.
It is to be noted that earlier in November the bank strike was called by the 'All India Bank Employees Association'. Their complaint was that the work of the bank is being outsourced, i.e. the bank authorities are continuously giving the work of the bank to the third party. Besides, this strike was also called to demand an immediate stop to privatization. However, the union eventually withdrew from the strike.