Business Loan:
The Center has made the loan process easier and simpler for the common lower class people. The Center is making the loan process more flexible for the poor, working class individuals and small businessmen of the country. Union Telecom and Information Technology Minister Ashwini Vaishnab said on Saturday that the government will give special emphasis to providing micro-loans of up to Rs 5,000 to street vendors with the help of digital technology in 2023.
Union Minister Ashwini Vaishnab said at the Digital India Awards ceremony, "In 2023, special focus will be given to providing easy loans to street vendors to meet the needs of micro-loans ranging from Rs 3,000 to Rs 5,000."
The government took this step during the corona?

Incidentally, during the Corona epidemic, the bank took several strict measures to prevent infection. The Center launched a micro-credit facility in June 2020 to make street vendors self-reliant. Under the scheme called SVANidhi, the shopkeepers standing on the side of the road with their carts can also get loans. The purpose of this scheme launched by the Center is to cover the damage caused due to the Corona epidemic and to make the small shopkeepers on the pavement self-reliant in business through loans.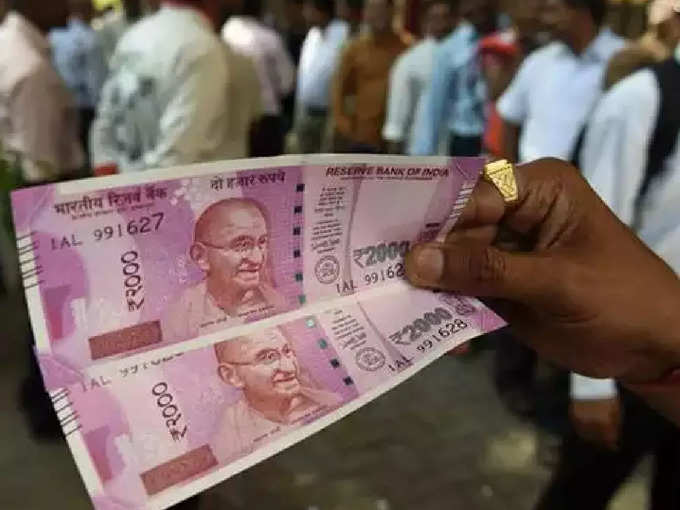 Under this scheme, pavement vendors are given a loan of Rs 10,000 for one year without any guarantee. If a person repays the loan on time for the first time, then he can get a loan of Rs 20,000 for the second time. Similarly, if a person repays that loan on time, he can take a loan of Rs 50,000 for the third time. According to the Center in July 2021, loans of Rs 3,592 crore have been disbursed under the scheme. Besides, 12 lakh small foot shopkeepers have also repaid their first loans, the Center said.
India is moving faster towards Digital India

Union Minister Ashwini Vaishnab said Prime Minister Narendra Modi has allocated around Rs 52,000 crore to provide 4G and 5G telecom services in all parts of the country to digitally connect every citizen of the country.
Economic Times' data-rich, cutting-edge analysis from over 20 sectors. click on