CBI Chanda Kochhar ICICI:
The time is December 2017. That is, exactly five years ago. A discussion is going on moderated by journalist Barkha Dutt. The speakers are successful women from different fields of the country. There were then Union Minister Harsimrat Kaur Badal, then captain of the Indian women's national cricket team Mithali Raj, Australian High Commissioner Harinder Sidhu, actress Sonam Kapoor. His presence on the stage is equally brilliant. The topic of the discussion,—'Women in Leadership: Is Ambition Still a Bad Word?'
In response to a question from Barkha Dutt, he laughed and said, "You know the most important thing, the most important thing is to believe in yourself." At the same time, your work will speak for you, as well as keeping this trust."
As soon as he finished speaking, there was a storm of applause among the audience present at the meeting. The conductor Barkha Dutta himself also got up with applause.
Then, smiling on stage, is Chanda Kochhar, former managing director and CEO of ICII Bank, once a consistent figure on Forbes' list of powerful women. Whose current address is CBI custody.
He was arrested by the CBI for illegally getting loans to the Videocon group in exchange for personal favors, in violation of bank norms. Along with her husband, businessman Deepak Kochhar.
But if we look at Chanda Kochhar's professional life, there are several milestones. There are many feathers in the crown of success.
It was in 1984 that Kochhar started his journey with ICICI Bank as a management trainee. Ever since ICIC became a commercial bank in 1990, it has risen rapidly.
The then group chairman K. V. Kamath noticed him. His career progressed rapidly. He looked at the company's retail business.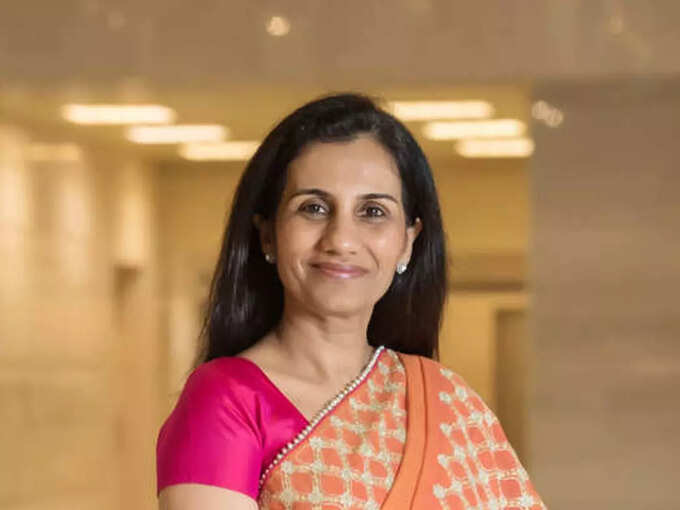 Chanda Kochhar was finally selected as Kamath's successor in 2009. Despite the strong management of the bank, he was selected as Managing Director and CEO. ICICI expanded the business by his hands.
A review by the Reserve Bank of India in 2015 identified many 'bad assets' (large amounts borrowed from the bank by someone who has deliberately not repaid or returned the principal) in the bank.
Then Chanda Kochhar announced the new policy and said that from now on only 'well rated' borrowers will be given loans. So that the property of the bank is safe.
But in the end, Kochhar lost his purpose from that policy. One after another, allegations of breaking the rules and giving loans to several companies, including the Videocon group, began to surface against him.
His tenure as MD of ICICI Bank came under the scrutiny of multiple investigative teams including CBI, Enforcement Directorate.
Finally, CBI arrested him on Friday. When Chanda and her husband Deepak Kochhar were produced in the 'holiday court' on Saturday, the court directed them to be kept in CBI custody till tomorrow, Monday. We have to wait for the turn of events.
But five years ago, Chanda Kochhar rightly said, "Let your work speak for you!"
That's right! Therefore, due to his own activities, Chanda Kochhar's current address is in CBI custody after leaving Forbes' list of powerful women!