Digha Liquor Sale
: Christmas once again a record in alcohol sales. East Medinipur has set a record for the highest alcohol sales in the state on Christmas this year. Besides, the highest amount of alcohol has been sold in this district on Christmas day. According to the data provided by the Excise Department, a total of Tk 5 crore 12 lakh was sold on Christmas day alone across East Medinipur district. On December 24, the day before Christmas, liquor was sold in the district to the tune of Tk 4 crore 1 lakh. As a result, according to the information, more than 9 crore rupees of alcohol has been sold in two days by East Midnipur District Excise Department.
According to local sources, since Christmas eve is Saturday, a huge crowd started gathering in Digha-Mandarmani from that day. Hundreds of thousands of people gathered in Digha on Christmas Day. Even on Monday, the number of tourists in Digha was very high as it was a holiday by the state government.
According to local sources, there were long queues at liquor shops and counters in Digha-Mandarmani on Christmas day. As a result, it was assumed that a good amount of profit is going to come to the district excise department. It was later revealed that the season's record was sold on Christmas Day. It is reported that besides Digha-Mandarmani, good amount of liquor was sold in Haldia and Tamlu on Christmas day.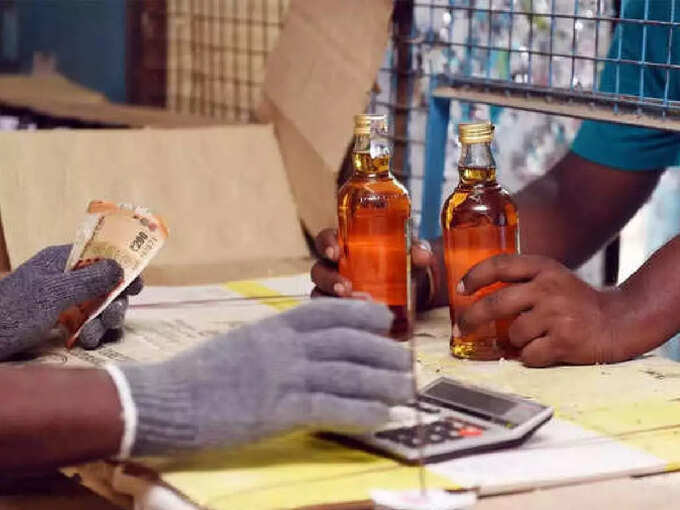 It should be noted that a record amount of alcohol was sold in Bengal before Christmas, even after Argentina won the World Cup. Argentina-France meet in the final on Sunday. One is the final, two are Rabi – as a result, liquor sales in the state were about 70 crore rupees that day.
Read more news – Beer fountains in Bengal after Messi's win, fans buy 70 crore worth of beer in the final

However, it is not only Bengal that has sold a large amount of liquor on Christmas Day. Dedar liquor is also sold in Kerala. According to data provided by Kerala State Beverages Corporation Ltd (BEVCO), between December 22 and 25 liquor sales in Kerala totaled Rs 250 crore. BEVCO counters sold liquor worth Rs 90 crore on Christmas night alone.
Economic Times' data-rich, cutting-edge analysis from over 20 sectors. click on
Readers keep an eye on the business page of Digital this time to get various news related to business.