Kolkata Market Price:
For the past one and a half months, the prices of various vegetables are low in the entire state, including the city of Kolkata. There is no doubt that vegetables are available at the lowest price of the season right now. However, the residents of Kolkata are not getting much benefit from that. Because, even if the price of vegetables is reduced, the prices are high in fish and meat shops. As a result, even if you buy vegetables at half the price, they are consumed by going to the fish market. The prices of winter vegetables have come down a lot in the vegetable market. Besides, the prices of perennial vegetables like potato, papaya have also decreased. However, the price of fish in the market is high. The price of Rui fish has surpassed that of chicken.
On the other hand, the price of eggs has been high since the beginning of winter. Last year also the price of eggs which was from 10 rupees to 11 rupees per pair, the price of eggs has increased to 14 rupees per pair. A tray of eggs has touched around 200 rupees. Low-class people are in trouble due to the increase in the price of eggs. Because, even though eggs are in the list of cheap nutritious, this time it is bumped. In addition, there is a high price of fish and meat. Let's see the market price on Saturday

First let's look at the market price of vegetables (Vegetable Price in Kolkata).

Potato (old) – Rs 10 to Rs 12 kg
Potato (new) – Rs 22 to Rs 24 per kg
Cauliflower – Rs 8 to Rs 10 per pair
Cabbage – 14 to 16 rupees per pair
Uchche – 40 rupees per kg
Wolkopi – Tk 10 kg
Onion Kali – Tk 35 to Tk 40 per kg
Carrot – 30 rupees per kg
Onion – Tk 30 per kg Eggplant – Tk 30 to Tk 35 per kg
Tomato – Rs 25 to Rs 30 per kg
Raw tomatoes – 40 rupees per kg
SIM – 30 rupees per kg
Barbati – 10 rupees
Curd – Rs 40 to Rs 50 per kg
Papaya – 10 rupees per kg
Lemon – 2 rupees piece
Spinach – 10 rupees
Red vegetables – 8 rupees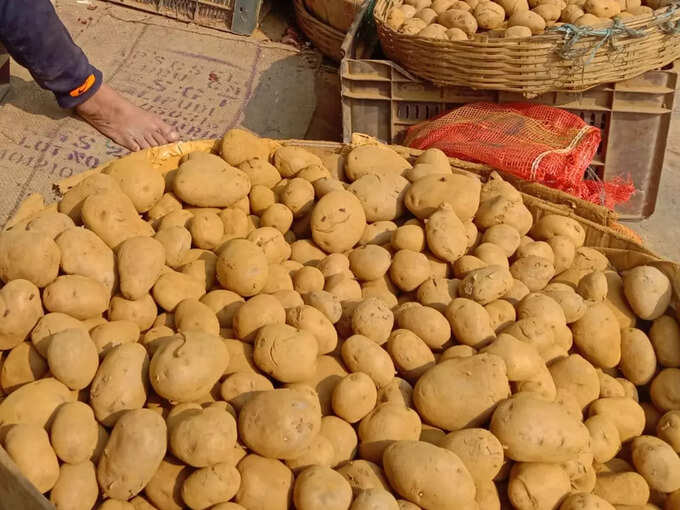 Now let's look at the fish market (Kolkata Fish Market Price).

Cotton – Rs 190 to Rs 220 per kg (whole)
Cotton – Rs 220 to Rs 250 per kg (cut)
Katla – From Tk 350 kg
Tilapia – 300 rupees per kg
Small Tangra – 200 rupees per kg
Bhola – Tk 250 per kg (medium size)
Pabda – Price starts from Tk 400 per kg
Lotte – Rs 120 to Rs 150 per kg
Lobster – 700 rupees per kg
Bagda-shrimp – 350 taka per kg
Let's take a look at today's market meat price (Kolkata Chicken/Mutton Price).

Chicken – Rs 190 to Rs 220 per kg
Whole Chicken – Rs 130 to Rs 140 per kg
Mutton – Rs 720 per kg to Rs 780 per kg
Economic Times' data-rich, cutting-edge analysis from over 20 sectors. click on