LIC Share Adani Group:
Adani Group's stocks have been in a slump in the stock market. Common people are also afraid that the price of these shares will go down. Because apart from retail investors, companies like LIC, SBI also had investments in Adani Group shares.
Recently a report came out that LIC lost a total of Rs 56,142 crore due to fall in shares of Adani Group. After that LIC clarified its position on this matter. The public sector insurance company LIC (Life Insurance Corporation) has issued a formal notification revealing all the information regarding investments in Adani Group companies. According to LIC, the company has bought shares worth Rs 30,129 crore in Adani Group companies in the last few years. In the last three trading sessions, LIC explained the huge fall in Adani Group shares.
LIC bought shares worth Rs 30,127 crore

LIC issued a notification on January 30 i.e. Monday to clear all the confusion in this regard. The insurance company said it has bought shares worth Rs 30,127 crore in Adani Group companies over the past several years. Its market value is Rs 56,142 crore as on January 27. According to data provided by LIC, LIC has invested a total of Rs 30,127 crore in Adani group companies till 31 December 2022, including equity and debt. Also LIC's total investment in Adani Group till date is Rs 36,474.78 crore.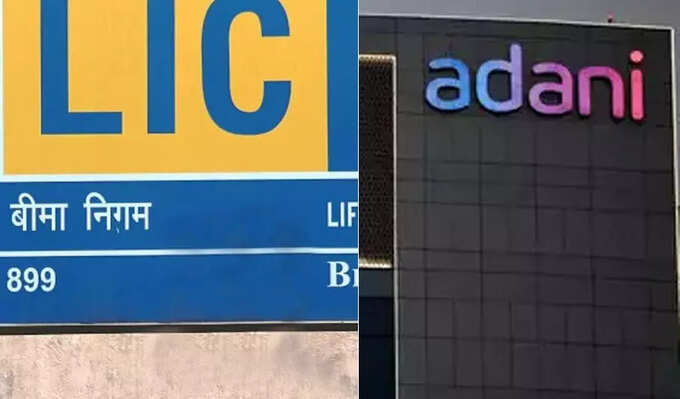 LIC claims about investment in Adani Group Adani Group stocks have only 0.975 per cent of the book value of LIC's total assets under management. LIC has total assets of Rs 41.66 lakh crore.
Regarding this notification, LIC has informed that LIC generally does not disclose any information relating to investment in any company or group. But LIC's investment in Adani Group has been talked about in various media and social media video channels. Which can convey wrong information to common people. Hence LIC has shared information on investments and loans in shares of Adani group companies.
Incidentally, most of the shares of Adani Group are in the red zone for 4 consecutive days. Basically, Adani Group's shares fell after the release of the Hindenburg Research report.