CBI Loan Fraud Case:
The CBI has arrested Chanda Kochhar, former managing director and CEO of ICICI Bank, on charges of conspiracy and cheating by abuse of office. At the same time, her businessman husband Deepak Kochhar was also arrested.
According to CBI sources, Chanda Kochhar, when he was in power, illegally got a loan. Her husband also had influence there. According to the CBI, Kochhar had given a loan of Rs 3,000 crore to the Videocon Group while he was the bank's CEO, in complete violation of the bank's lending norms. They are scheduled to be produced in a special CBI court today.
According to CBI sources, Benugopal Dhoot's Videocon Group submitted a total of 28 loan proposals to ICICI Bank. 8 proposals out of them got approved.
A special committee headed by Chanda Kochhar scrutinized everything and sanctioned the loans. Kochhar had sanctioned a total of Rs 1875 crore in loans to the Videocon Group between 2009-2011 during his tenure at the top of the bank.
But it was later found that the loans were sanctioned in violation of the bank's policy. CBI started investigation only in 2019 when this information came to light. Allegedly, the Kochhar couple took personal benefits instead of paying the loan.
Meanwhile, the Enforcement Directorate also initiated financial fraud cases. Finally they arrested Deepak Kochhar.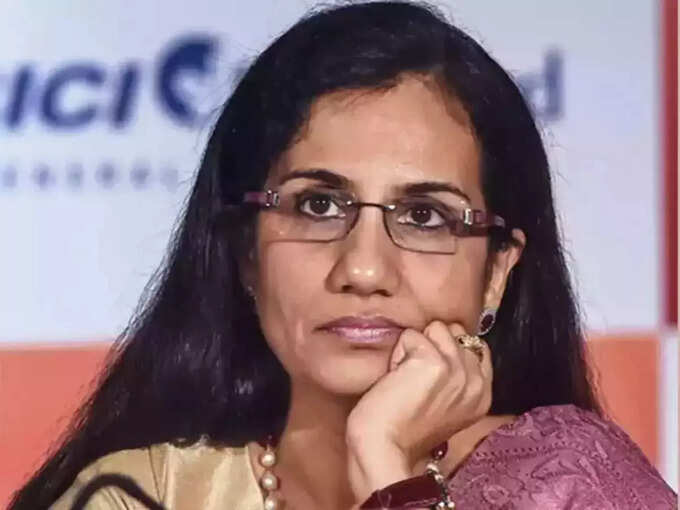 Their investigation revealed that Dhoot gave Rs 64 crore to Deepak Kochhar's company NuPower Renewables (NRL) out of the loan given by the bank to the Videocon Group.
Along with this, a flat in Mumbai in the name of Chanda Kochhar, along with a property of about 80 crore rupees was also given to the Kochhar couple by the Videocon Group.
Investigation revealed that the Kochhar-couple got all these facilities instead of disbursing the loan. But as it turns out, the loan given to the Videocon group turned out to be a 'non-performing asset'. And bank fraud cases are filed.
In 2017, concerns spread in banking circles after loans sanctioned by Chanda Kochhar turned into 'bad loans'. Due to which Chanda Kochhar resigned from the post of CEO and Managing Director of the bank in October 2028.
The CBI then filed a case against Chanda and Deepak Kochhar, Venugopal Dhoot, the Videocon Group and all the companies associated with the accused.