NJP Station Redevelopment:
Indian Railways is one of the longest and most extensive railways in the world. Recently the Ministry of Railways of India has taken several steps to further expand this railway line. Not only the expansion of the railways, the railways has also helped to refurbish the old big and important railway stations and make them world class. North Bengal's NJP station is also in that list. Prime Minister Narendra Modi himself announced this during the virtual inauguration of the Vande Bharat Express in Howrah on Friday.
The renovation work of NJP station has started from this day. Bhit Puja is also held on Friday. Prime Minister Narendra Modi was present in that puja virtually. MP Raju Bist, North East Frontier Railway General Manager Ansul Gupta and DRM SK Chowdhury were also present on the occasion of Vitpujo. General Manager Ansul Gupta said, new parking arrangements will be made. He said that this work will be completed within 30 months. Besides, if there is any encroachment anywhere in the station, the encroachment will be removed and the work of the new station will be started, he said. MP Raju Bista also said that a plan has been taken to complete all the works within 30 months.
What changes are coming to NJP station?

The estimated cost for this makeover at Newsalpaiguri station is around Rs 337 crore. The entire station will be rebuilt in this budget. The new station will rival any foreign airport. The station will have an elevator for the elderly, besides about a dozen accelerators will be built. There will be completely separate arrangements for up and down trains. Apart from this, the roof plaza will also keep passenger comfort in mind. A cafeteria may be placed there. Sources claim that there may also be gaming facilities for children.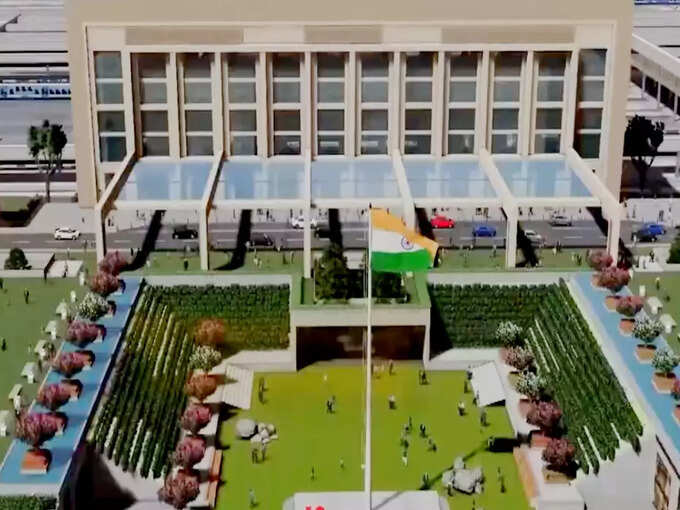 On the other hand, Prime Minister's dream train Vande Bharat Express is reaching NJP station on Friday itself. The train leaves Howrah station at 11:40 on this day. The train will reach New Jalpaiguri Junction by 9:30 PM with 17 stops in between. On the other hand, the commercial run of the train starts from January 1.
Economic Times' data-rich, cutting-edge analysis from over 20 sectors. click on