Vande Bharat NJP Express:
Bande Bharat Express may run from Guwahati to NJP this year. After NJP – Howrah, Bande Bharat will also run on the North East Border rail route. DRM Dilip Kumar Singh of Alipurduar Division of North East Frontier Railway said this in response to questions from reporters after a virtual meeting with the Railway Board at the DRM office on Friday. The Ministry of Railways believes that the seven states of North East India will get benefits if Guwahati to Bande India runs.
Dilip Kumar Singh, DRM of Alipurduar Division of North East Frontier Railway, said there is a possibility of Bande Bharat Express trains running from Guwahati to NJP this year. Besides, Rangpo and New Cooch Behar railway stations will be developed to world standards.
Routes from Guwahati to NJP and from NJP to Howrah were considered for Bande India. Initially, Bande India was already operating from NJP to Howrah, but permission was not granted from Guwahati to NJP. Basically the problem of track became the main obstacle. The ban on high speed has raised questions about India's movement. However, the railway department is hopeful that the new track line will solve the problem. The railway authorities believe that only after the completion of that track in the current year, the green signal will be given for the operation of Bande Bharat Express.
Vande Bharat trains are faster than all other fast express trains in India. In that case, the engineers feel that it is not suitable for running the Bande Bharat train on the normal track. Vande Bharat train speed will require improved rail tracks and high capacity power supply.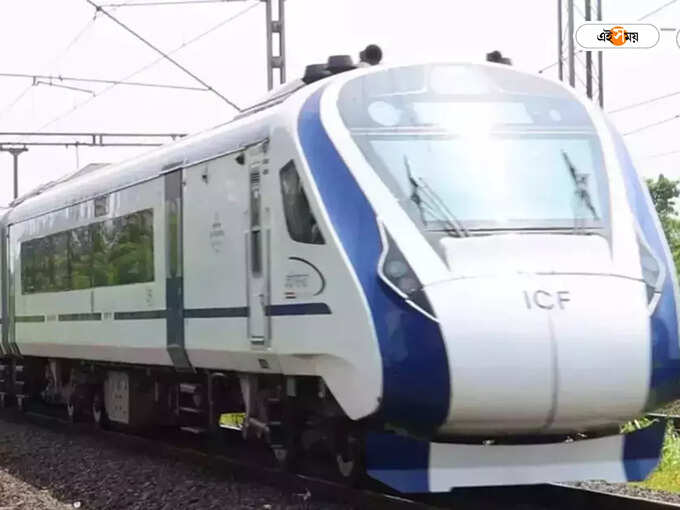 Recently, electric train system has been introduced in North East Border Railway. Besides, double line has also been created. But some of the railway experts feel that there is a need to improve the infrastructure if the train runs in Bande Bharat. In that case, a new improved track may have to be created. The role of soil in particular is also important.
According to railway sources, any train can run at a speed of 110 km on the railway tracks that are currently available across the country. North East Frontier Railway has recently taken the initiative to build tracks that can run trains at a speed of 130 kmph.
Also, after this year's railway budget, it has been decided to complete construction of New Cooch Behar Station and Rangpo Station in Alipurduar Division as world class stations within the next two years. At the same time, a total of 11 stations including New Alipurduar, Kamakhaguri, Hasimara, Binnaguri, Dinhata under that division have been included in Amrit Bharat Station. The construction of those stations is also targeted to be completed within the next two years. Underpasses will be constructed at a number of railway gates including Majerdabri Railway Gate No. 111 for the safety of railway gate personnel.
Also, approval has been sent to the higher authorities of the Railways for the resumption of the Intercity Express from New Alipurduar to Kamakhya, which has been closed since Covid-19. At the same time permission has been sent to run Bande Bharat Express from Guwahati to New Jalpaiguri. A target has been taken to complete the remaining electric lines by the financial year 2023-2024. The pending 111 km line of railway from New Jalpaiguri to New Alipurduar will also be taken up very soon to protect elephants and other wildlife. Also, the automatic signal work on the railway line will be completed soon, after the completion of that work, more trains will run than before.
DRM of Alipurduar Division of North East Frontier Railway said, "Passenger facilities have been increased from earlier. Railways will continue the announced works with speed for the convenience of passengers."