Petrol Diesel Price: Fuel burning continues for the common man. Fuel prices have gone up for 238 consecutive days. However, the oil companies are reluctant to pay special attention to it. Oil companies are selling petrol at a profit of Rs 10 per litre. As a result, our pockets are empty. In this situation, the center had to come down. The government has reduced windfall tax on raw fuel to initially reduce fuel prices. The Center on Monday night reduced the windfall tax on crude oil by Rs 200 per tonne.

But recently this windfall tax was increased by the Modi government. The windfall tax which was Rs 1700 per tonne last December was increased to Rs 2100 in early January. This time, the Modi government reduced the tax to 1900 rupees.

Similarly, ATF tax was also reduced on Monday. In January, the windfall tax on ATF was substantially increased to Rs 4.5 per liter. That tax was raised to Rs 3.5 on Monday. At the beginning of December this tax was only Rs 1.5. The same picture is in case of diesel export tax. The duty on diesel exports was increased from Rs 5 to Rs 7.5 in early January, which was reduced slightly to Rs 5 on Monday.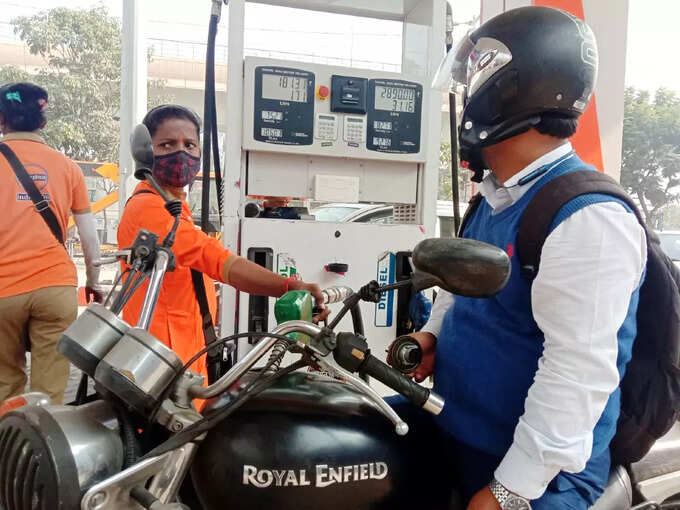 Incidentally, tax exemptions reduce the duty cost of oil companies' imports. In that case, the oil companies have an opportunity to reduce the price of fuel. In that perspective, a section of people think that fuel prices can be reduced to some extent. The Center has been imposing windfall tax on oil companies since last July. In this case, when the oil companies see a lot of profit, the center decides to impose this tax.
Now let's see what is the price of fuel in any city of the country? Basically metro city prices are mentioned below.
| | | |
| --- | --- | --- |
| city ​​name | Gasoline price | Diesel price |
| Calcutta | 106 Rs.03 Paisa | 92 rupees 76 paise |
| Mumbai | 96 rupees 72 paise | 89 rupees 62 paise |
| Delhi | 106 rupees 31 paise | 94 rupees 27 paise |
| Chennai | 101 rupees 94 paise | 94 rupees 24 paise |