Petrol Diesel Price Today:
In April last year, i.e. on April 6, 2022, the price of crude oil per barrel in the international market was USD 102.97. It further increased to USD 116.01 in June last year itself. Since then, the price of oil in the international market has been falling. That price finally settled at USD 78.09 per barrel this month.
But still petrol-diesel prices in the country remain unchanged. Initially it was a relief to see petrol-diesel prices unchanged, but now when crude oil prices are declining, why per liter petrol-diesel prices are not coming down? In particular, according to a recent report, state-owned oil companies are making a profit of Rs 10 per liter of petrol.
But even then, explaining the reason why it is not decreasing, the report says that despite profit in petrol, oil companies are still losing Rs 6 per liter by selling diesel. As a result, these prices have been kept unchanged to cover the losses and to reduce the fleets that oil companies have had huge losses in the past.
According to the respective report, in June 2022, the loss per liter of petrol in the country was ₹ 17.4 and that of diesel was ₹ 27.7. It currently stands at a gain of ₹ 10 per liter for petrol and a loss of ₹ 6.5 per liter for diesel.
State-owned Indian Oil Corporation (IOC), Bharat Petroleum Corporation Ltd (BPCL) and Hindustan Petroleum Corporation Ltd (HPCL) have not changed petrol-diesel rates in the last 15 months.
Hence, today, Sunday, January 8, 2023, petrol-diesel price per liter remains the same in the country. Petrol and diesel prices in Kolkata today are Rs 106.03 and Rs 92.76 per liter respectively.
Let's take a look at Petrol-Diesel price per liter in other cities of the country (January 8, 2023).—
Kolkata: Petrol price: Rs 106.03/litre, Diesel price: Rs 92.76/litre
Bengaluru: Petrol price: Rs 101.94/litre, Diesel price: Rs 87.89/litre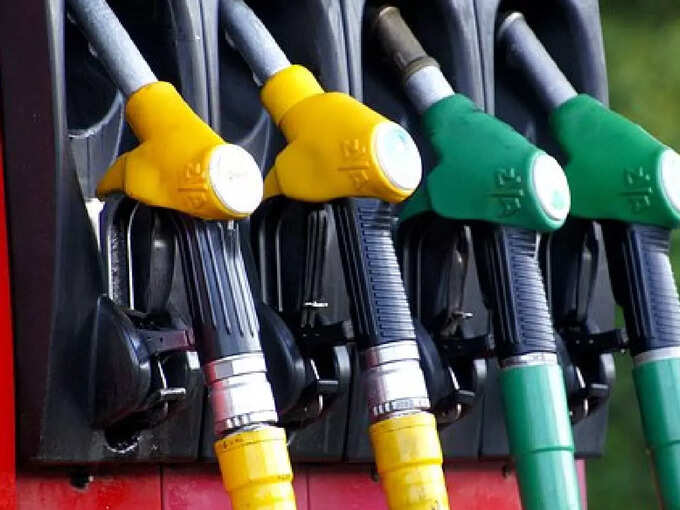 Lucknow: Petrol Price: 96.57/litre, Diesel Price: 89.76/litre
Noida: Petrol Price: 96.57/litre, Diesel Price: 89.96/litre
Gurugram: Petrol Price: 97.18/litre, Diesel Price: 90.05/litre
Chandigarh: Petrol Price: 96.20/litre, Diesel Price: 84.26/litre
Mumbai: Petrol price: 106.31/litre, Diesel price: 94.27/litre
Delhi: Petrol Price: 96.72/litre, Diesel Price: 89.62/litre
Hyderabad: Petrol price: Rs 109.66/litre, Diesel price: Rs 97.82/litre
Chennai: Petrol price 102.63/litre and diesel price 94.24/litre