Pharma Stocks Trending:
There is a proverb in Bengal, 'Someone's prosperity, someone's destruction'! That adage is being borne out literally in the case of the Indian stock market. Sensex, Nifty, both indices, where they recorded in early December, have lost around 4.7% from those record highs.
But the only pharma stock is running at the speed of a horse in the stock market! Share prices of pharma stocks are increasing rapidly. The Nifty Pharma index rose around 3%.
Because, as the fear of covid infection is increasing in different parts of the world including China, Japan, Europe, America, the share price is going down along with it.
The US stock market traded in the green this week, but is down about 4% from its 3-week high. Similarly, stock markets in England, Germany and France also fell by 4.5% in recent times.
Not only the international market, but the Indian stock market also has a similar picture. In the last 4 days due to the recent situation, investors have lost about 15 lakh rupees from the Indian stock market.
But the glaring exception to this crisis is pharma stocks. Because, with the increase in covid infection, there is a possibility of increasing the medical services again.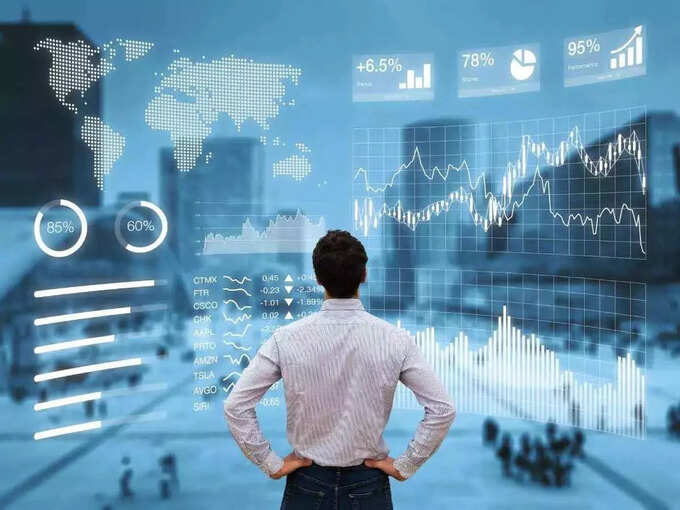 Because, from today, Saturday, the guidelines issued by the central government for international travelers came into effect. Where international passengers will be screened.
On Thursday, Prime Minister Narendra Modi himself sat in a high-level meeting to review the Corona situation. At the end of the meeting, he appealed to the citizens not to be complacent and to wear masks in gatherings.
Along with this, the Prime Minister has directed the administrative officials to increase the vigilance on whether the Covid-19 rules are being followed. Special emphasis has been placed on preventing the spread of Covid infection from international airports.
As a result, investors are looking towards the medical field. In view of this situation, the pharma giants have also seen abnormal growth in these days.
DV's Laboratories gained 9%, Lupine 6% and Glenmark Pharmaceuticals 5%. As the technical chart shows, the way these stocks have started buying, they will rise further in the coming days. Among them, the shares of big pharma companies could rise by 10% in the short term.