SEBI on Adani Issue:
The country is currently abuzz with the Hindenburg-Adani affair. Union Finance Minister Nirmala Sitharaman has already opened up about Adani. Now Sebi clarified their statement on this Damadol situation. Recently, shares of Adani Group have witnessed a steep decline in the market. An important statement has been made by SEBI. The stock market regulator on Saturday clarified that they will not tolerate any kind of chaos in the market. At the same time, Sebi said, all necessary steps are being taken regarding the whole matter. Notably, the Adani Group was not directly named in the SEBI statement.
According to SEBI, abnormal fluctuations were observed in the share price of a business group last week. According to the company, all the monitoring systems are in place to deal with the fluctuations in the price of a stock to ensure proper functioning of the market. SEBI is currently monitoring the market and taking necessary steps.
SEBI has made it clear that it is committed to maintaining market neutrality, flexibility and a strong position. They are committed to ensuring that the Indian stock market operates in a transparent, efficient manner in the future.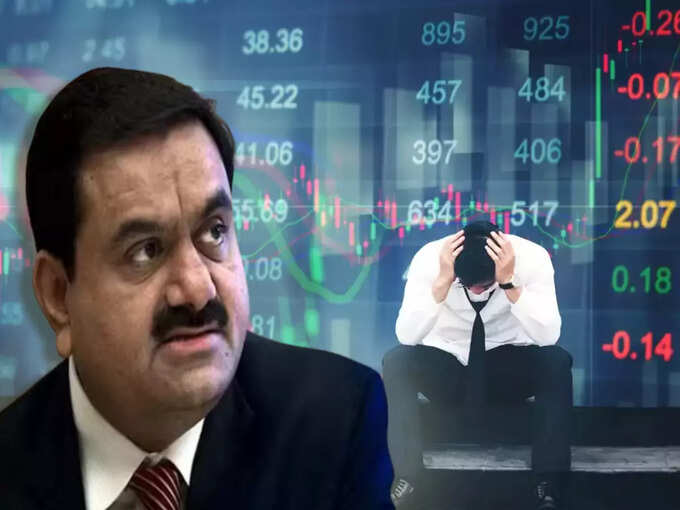 Where is the debate between Adani and Hindenburg?

On January 24, American research firm Hindenburg Research brought out a report against the Adani Group. In that report, the company claimed, the prices of Adani Group stocks were inflated by black market. It is also claimed that Adani Group's share price may fall by 80 percent. Panicked investors started selling Adani Group stocks soon after the report surfaced. As a result, the share price of Adani Group started falling. Adani's assets fell from $120 billion to $60 billion in just 10 days. However, the Adani Group has claimed that the report is false. The organization has alleged a deliberate conspiracy. However, the controversy has not subsided at all.
What was the condition of Adani Group shares on Friday?

On Friday, shares of Adani Enterprises last closed at Rs 1,584.20. But it fell to Rs 1,017.10. Shares of Adani Port, however, rose 7.98 percent. On the other hand, Adani Transmission gained 10 percent, Adani Green Energy 10 percent, Adani Power 5 percent, Adani Total Gas 5 percent, Adani Wilma 4.99 percent in the one-day market on Friday.