Share Market Update:
The enthusiasm of the common people of the country is high around the budget. The country's financial sectors are currently looking up to Nirmala Sitharaman. The stock market saw a bull jump on Wednesday morning with great anticipation of what the Union Finance Minister announced. Since the market opened on this day, the indices have started to climb steadily.
Sensex and Nifty 50 hit record highs. The Sensex touched 59,924 points just 30 minutes after market opening. By 9.40 am the Sensex was up 366.03 points. On the other hand, Nifty 50 has gained 103.25 points since morning. As a result Nifty 50 is at 17,763 points.
Starting from investors, experts are also saying that the market index has soared after looking at the budget. This time the entire focus is on Finance Minister Nirmala Sitharaman. If he can convince investors, the middle class, with a big announcement in the budget, the market indices will undoubtedly go higher. Today's market can give practically record profits.
Stocks like Hindalco, Britannia, ICICI Bank, Divis Labs are seeing gains in the market today. These stocks have returned more than 2 percent in just 30 minutes. Apart from that, stocks that are currently in the red zone include several shares of Adani Group. The share price of Adani Enterprises fell by more than 3 percent on the day. At the same time, Adani Ports also fell by more than 2 percent. Besides, stocks like Sun Pharma, BPCL also fell on the day.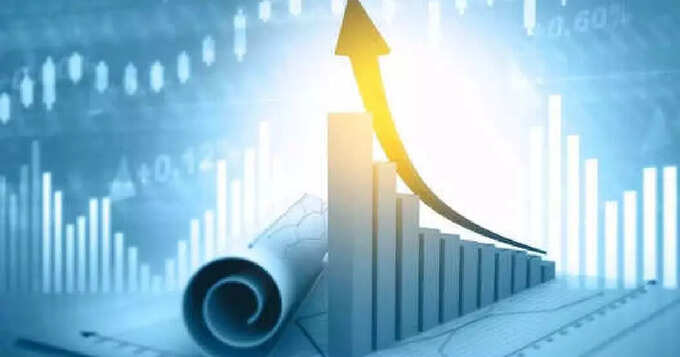 All eyes are on the budget

The Union Budget 2023 will be presented in Parliament. This budget will decide which direction the center wants to take the financial dynamics of the country in the next financial year. As a result, experts agree that the importance of this budget is immense. Furthermore, this budget is the last full budget of the Modi government 2.0. Looking ahead to the Lok Sabha elections in 2024, experts also expect that the Modi government will bring the budget with the common man in mind.
In this year's budget, the Center is focusing on several issues. Experts say the Centre's focus could be on issues like railways, jobs and inflation. Besides, some changes may come in the income tax slab, experts say.