Share Market Updates:
All is well that ends well. This proverb in Bengali may apply to the last trading session of the stock market this week. Because, following the trend of the international stock market, the Indian stock market also goes up on this day. Most of the stocks have volume breakouts at his hands.
The Nifty index opened the day at 17,867.5 on Friday. The Nifty closed at 17,858.2 on Thursday. The reason for this positive trend is the upward trend in international stock markets.
Wall Street was higher on Thursday. Because, the US consumer price index was down for 6 consecutive months.
The Nasdaq Composite rose 0.64%, the Dow Jones Industrial Average rose 0.64% and the S&P 500 rose 0.34%.
At 10:40 am on Friday, the Nifty 50 index was trading at 17,817.3. Which is 40.9 points or 0.23% less.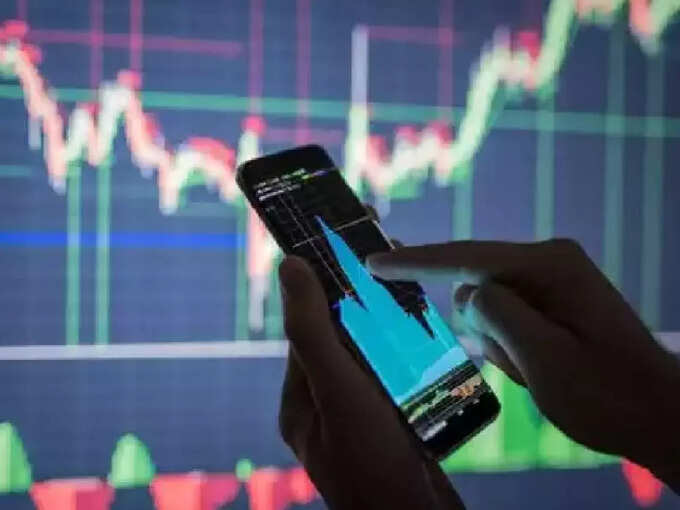 Broader indices on the other hand performed mixed compared to major indices. The Nifty Mid-Cap 100 index was down 0.56% and the Nifty Small-Cap 100 index was down 0.07%.
As of January 12 data, FIIs were net sellers and DIIs were net buyers.
Foreign Institutional Investors (FIIs) sold about Rs 1,662.63 crore worth of shares. Whereas Domestic Institutional Investors (DIIs) bought shares worth around Rs 2,127.65 crore.
Below are the names of the stocks that have had volume breakouts.—
| | | | |
| --- | --- | --- | --- |
| Stock Name | CMP (Rs.) | Change (%) | Volume |
| Cyient Ltd. | 905.6 | 2.5 | 1126599 |
| ICICI Prudential Life Insurance Company Ltd. | 471.4 | 1.4 | 1721247 |
| Ambuja Cements Ltd. | 514.5 | 0.8 | 1999157 |
| Hindalco Industries Ltd. | 487.7 | 0.4 | 2697487 |
| Mahindra & Mahindra Ltd. | 1331.7 | 0.9 | 1114809 |
This article is powered by 'Dalal Street Investment Journal', India's No 1 investment magazine. To be regularly updated about winning stocks and recommendations do join by clicking here.
Disclaimer : This above is third party content and TIL hereby disclaims any and all warranties, express or implied, relating to the same. TIL does not guarantee, vouch for or endorse any of the above content or its accuracy nor is responsible for it in any manner whatsoever. The content does not constitute any investment advice or solicitation of any kind. Users are advised to check with certified experts before taking any investment decision and take all steps necessary to ascertain that any information and content provided is correct, updated and verified.