Vande Bharat Express:
8 Bande Bharat Express are already running in the country. Prime Minister Narendra Modi inaugurated the Bande Bharat Express. Bengal also got one out of 8 Vande Bharat Express. Sabedhan Neelmani is the one and only Vande Bharat Express for Eastern India. But there are already 2 Vande Bharat Express running in South India. Sources claim, South India is going to get 3 more Bande Bharat Express this time. The two Vande Bharat trains currently running in South India include the Chennai-Bengaluru-Mysore route and the Secunderabad-Vishakhapatnam route.
According to railway sources, there are plans to run several more Bande Bharat trains. Accordingly, a total of 75 Vande Bharat Express may be run by next August. In that case, according to media reports, South India is going to get India some of the first bans for now. Sources claim that the next several Vande Bharat Express will run in Telangana, Karnataka, Andhra Pradesh and Maharashtra.
Let's take a look at which routes India is running on at present –
First route: New Delhi – Varanasi
Second route: New Delhi – Shri Mata Vaishna Devi Katra (Jammu and Kashmir)
Third Route: Gandhi Nagar – Mumbai
Fourth Route: New Delhi – Amb Andura (Himachal Pradesh)
Fifth Route: Chennai – Mysore
Sixth Route: Nagpur – Bilaspur
Seventh Root: Howrah – New Jalpaiguri
Eighth Route: Secunderabad – Visakhapatnam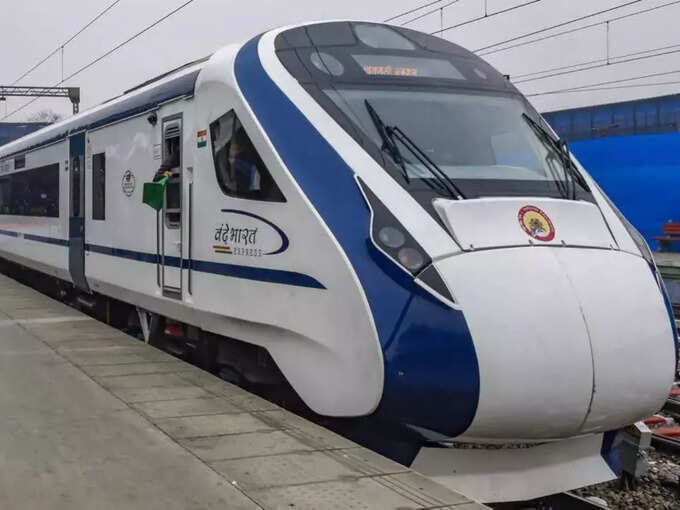 Incidentally, Eastern Railway is also hoping to get the Bharat Express in several more stops after getting the first Bande Bharat. There were even speculations that the Howrah division was going to get two more Bande Bharat trains. It was claimed that two trains would run on Howrah-Ranchi and Howrah-Puri routes. However, the Eastern Railway authorities have not yet opened their mouths about this. As a result, there was no assurance from the Railways regarding this issue.
On the other hand, East India's only Vande Bharat Express is also in a lot of trouble. Because, the Howrah-NJP express train has been accused of stone pelting several times. It is even claimed that the work of identifying the accused is going on by the railways. The Ministry of Railways also expressed concern over the issue.
Read More News – Bande Bharat Express will run from Kolkata to Puri? Let's know the details